This is our place for 13-17 year olds. (we follow the schooling system so it is open for all those who attend middlebaar school). We know that reaching the city means people of all ages and that includes youth! We want to create a space and place where your teenagers can have fun, make friends and feel safe.
We will meet every Saturday during the school term at 18:00-19:30 at Lighthouse Antwerpen Leeuwlantstraat 92 2100 Deurne. It will be bi-lingual (EN and NL) so all are welcome!!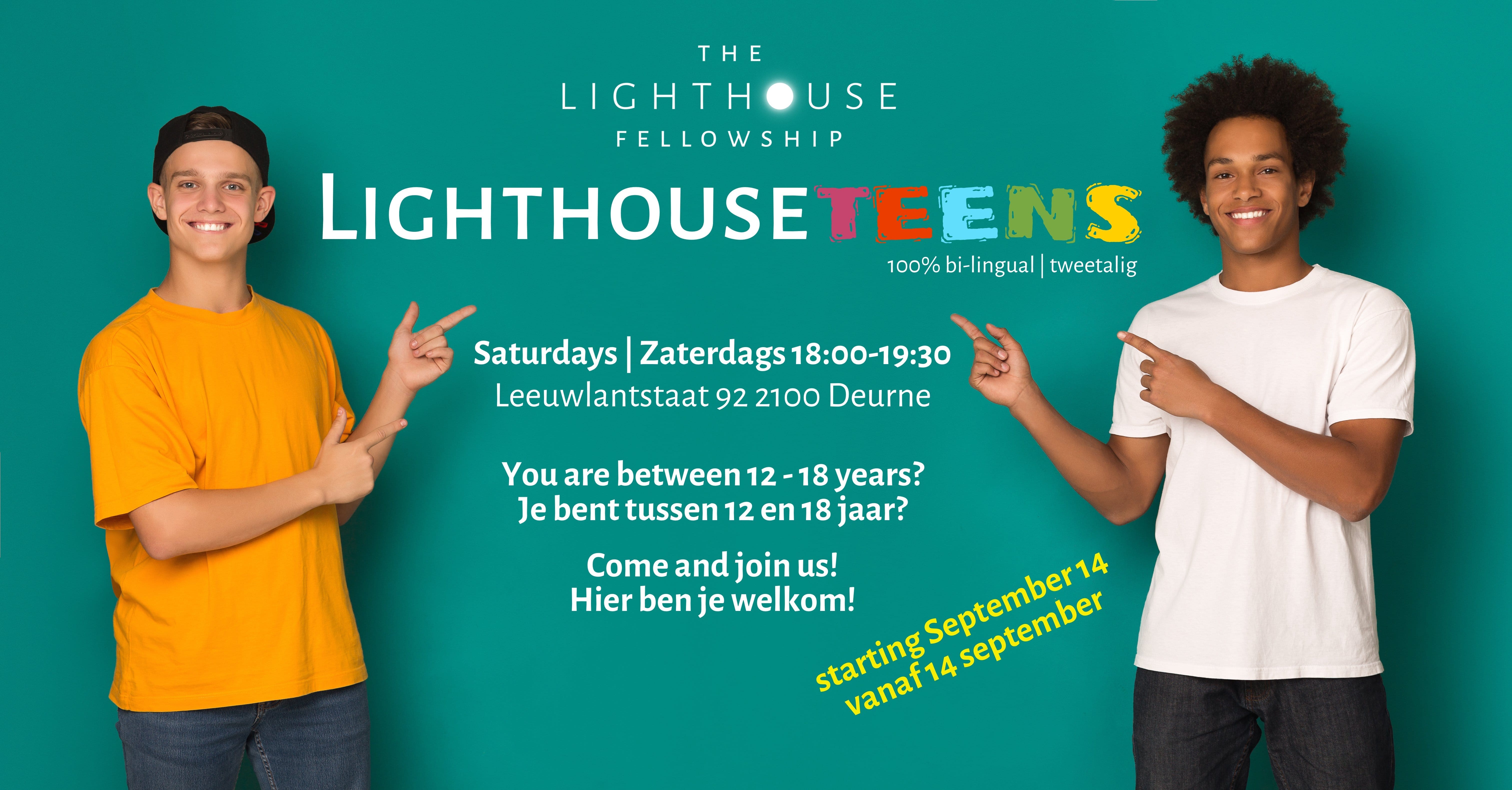 We would love to have your teenagers there and get to know you and them. Family is core to us here at Lighthouse and we understand that these teenage years are crucial to their development and in many ways the most challenging time of their life.
We want to give space to deal with challenging questions, buy also be a space where they feel comfortable to bring their friends.
If you are interested in sending your teenagers, please feel free to come along any Saturday, or email our leader Callum for more information.